From the warm sunshine that characterizes June, July, and August to the gorgeous petunias and marigolds that blossom as soon as the weather gets warmer, there are an endless number of reasons to host a summer wedding. If you're planning on tying the knot this summer, use these four simple dos and don'ts for a better ceremony!
Do: send out save the dates early. Summer is prime time for vacations—especially if many of your friends and relatives have young children. Remember to send out save-the-dates early so your loved ones know not to plan their Disney vacation that weekend.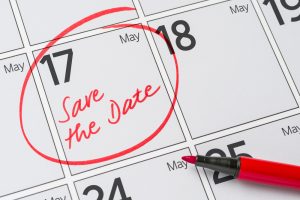 Don't: forget about heat relief. Many couples underestimate the intensity of the summer sun when they're planning their ceremony and reception. Party and tent rentals in Philadelphia can make the warm summer season more manageable for wedding planners and guests alike.
Do: use sun and bug protection. The term "blushing bride" can take on a whole new meaning during the summer. Remember to wear sunscreen underneath your makeup before you walk down the aisle and remember to provide bug repellant to your guests at each table.
Don't: wear non-breathable fabrics. On your wedding day, you should be spending your time taking photos with family members and enjoying some delicious food—not worrying about sweat stains appearing in your photos. When you're shopping for your wedding attire, choose breathable fabrics like cotton, linen, and silk. Avoid non-breathable fabrics like wool, polyester, and rayon for a less sweaty ceremony.
Do you have an outdoor wedding, business event, or other party coming up? Protect your guests from the heat with a tent rental in Southampton from Tents & Events! Give our team a call today or browse our website to learn more or schedule your tent rental!